Wine Geek Tours



Wine Tours for Wine Collectors,
Sommeliers and Wine Professionals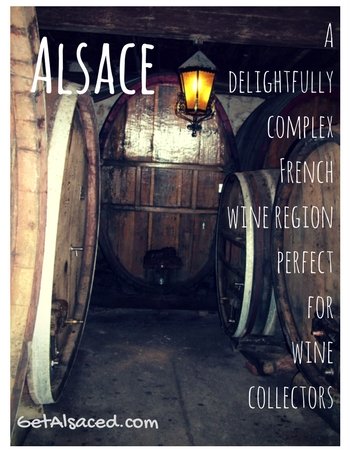 Wine collectors, wine sommeliers, wine shop owners, and wine makers are the most dedicated of all wine lovers.
Most people come to Alsace to relax, explore, enjoy the food and some wine, but perhaps you are looking for something more...
If you're reading this, you've probably spent years developing the ability to appreciate every facet of a wine.

And it's never enough, is it?!?
There's always more to learn about, discover and experience! There are so many talented wine makers and unique bottles to take home (and they are rarely the bottles you find in your own country ; )

Perhaps wine is a passion of yours or maybe you've made it your life's work...
There is nothing I love more than meeting a fellow wine geek and presenting you with some of the more interesting bottles that Alsace rarely exports to your country.

I have spent years talking with wine makers in Alsace and tasting 1000s of Alsace wines here year after year.
After so many years most of my friends and colleagues are in the wine or food business here in Alsace hahaha

And they often put me to the test with unlabeled bottles, experimentations and wines from their private collection to see if I can figure out what it is...so I'm always learning too ; )
I would love to show you how wonderful this undervalued region is!
Alsace: A Delightfully Complex
Wine Region Perfect for Wine Collectors

Alsace is still an undervalued wine region with a variety of enticingly complex wines worthy of your exploration.
With its geological patchwork, Alsace's multitude of terroirs create wines that vary greatly from one hill to the next.
And its small wineries practicing their family's craft often for centuries.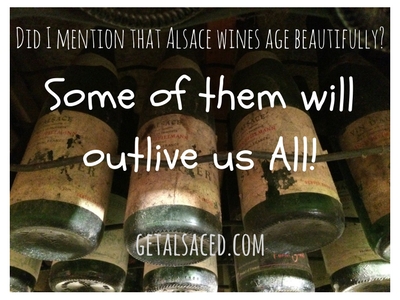 Every single grape counts in this tiny wine region where low yields and bio dynamic practices are becoming more and more prevalent.
With our 13 approved grapes and the incredibly diverse soils and bedrocks here in Alsace, there is an extremely large choice of wine styles here for you to experience. And these wines age beautifully for 15+ years.
Alsace is anything but easy to categorize!

And with over 900 active wine makers, there's a lot of ground to cover! Let me show you some amazing wineries you didn't even know existed...
Other Tours We Could Do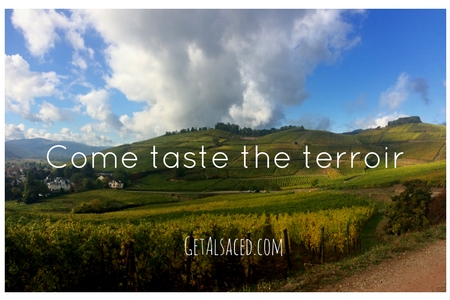 Let Me Show You The Best of Alsace

I can help you organize a delectable variety of wine tastings for one or more days, with stunning scenery added in and outstanding local or gastronomic restaurants according to your preferences.
Or blend some special wine tastings with scenic tours of Alsace's villages and vineyards.

I can also make hotel and restaurant recommendations for when you're not out on the wine road.
And if you fall in love with some of our beautiful wines here in Alsace, I have an importer who can organize the transport of your lovely bottles back home  (US, parts of Canada, Australia, New Zealand, Hong Kong, Japan, Singapore-and of course everywhere in Europe).

I'll need to know a few things like:
When are you coming?
Where are you considering staying or where have you already reserved?

How many people are coming with you?
What European white wines do you already love?
What foods do you absolutely LOVE or detest?

The cost will vary depending on
where we are going and what we are doing

300€ or more for 2 people for a full day
330€ or more for 3 people for a full day
360€ or more for 4 or more people for a full day
Just send me an email and we can get started planning your private wine tour of the Alsace has to offer!