If you're looking for someone to share in your excitement for Alsace wines who can give you all the info that you can't really find anywhere, you have arrived in the right place.

I definitely qualify as obsessed with the wines of Alsace. I've been collecting  and cellaring them for 15+ years now.
And there are some wines worthy of your time.
I'm not talking about some basic Riesling or Cremant either!
We can talk about those too. But I want to show you some wines that you don't know about yet.
What are we talking about?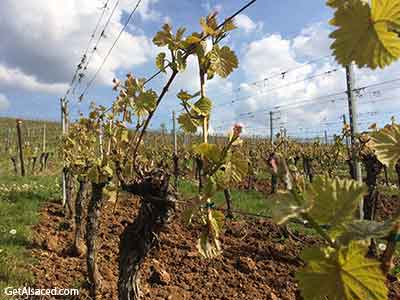 Complex wines
Terroir driven wines
Maybe some new grape varieties
Wines that can go in your cellar or storage for a really long time
Organic wines
Bio Dynamic wines
Dessert wines
White wines
Talented Wine Makers
Unusual Wine Makers
Female Wine Makers

Alsace: Not a Simple Wine Region 
and Perfect for Wine Collectors and Wine Geeks


I've been going over this wine region with a fine toothed comb for 15+ years.
Digging around for information, asking all sorts of unusual questions and listening intently anytime an interesting wine maker wants to spill a few secrets or insights.
Let me tell you, it's not easy getting the real story.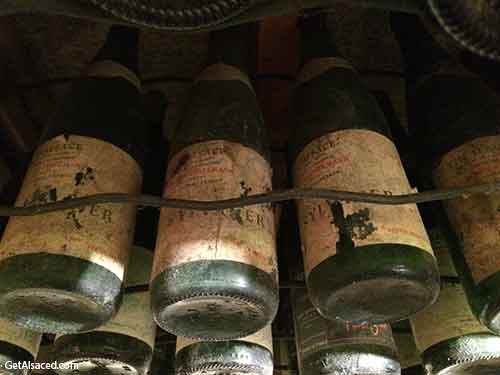 Let's just say that I can give you much more info about the Alsace wine region than any of the professional study materials that I've read.
And I can help you speed up your understanding and  give you  some unique wine experiences in Alsace wine.
Mainly because my training has been here in the field with the wine makers, tasting 1000s of Alsace wines over the past 15+ years.
Before I began studying about wine, I was blind tasting for vintages.
And let me tell you, wine makers can get really sneaky with blind tastings!
This isn't a brag ; )
Anyone could learn to blind taste with enough practice.
Other Tours We Could Do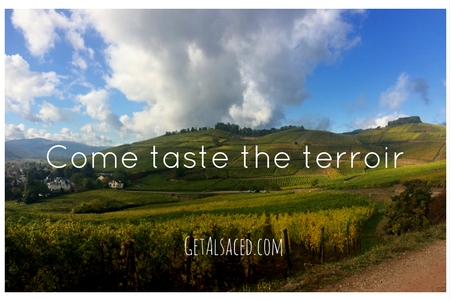 Let Me Show You The Best of Alsace

I can help you organize a delectable variety of wine tastings for one or more days, with stunning scenery added in and outstanding local or gastronomic restaurants according to your preferences.
Or blend some special wine tastings with scenic tours of Alsace's villages and vineyards.

I can also make hotel and restaurant recommendations for when you're not out on the wine road.
And if you fall in love with some of our beautiful wines here in Alsace, I have an importer who can organize the transport of your lovely bottles back home  (US, parts of Canada, Australia, New Zealand, Hong Kong, Japan, Singapore-and of course everywhere in Europe).

I'll need to know a few things like:
When are you coming?
Where are you considering staying or where have you already reserved?

How many people are coming with you?
What European white wines do you already love?
What foods do you absolutely LOVE or detest?

The cost will vary depending on
where we are going and what we are doing

300€ or more for 2 people for a full day
330€ or more for 3 people for a full day
360€ or more for 4 or more people for a full day
Just send me an email and we can get started planning your private wine tour of the Alsace has to offer!