Everything about
Strasbourg France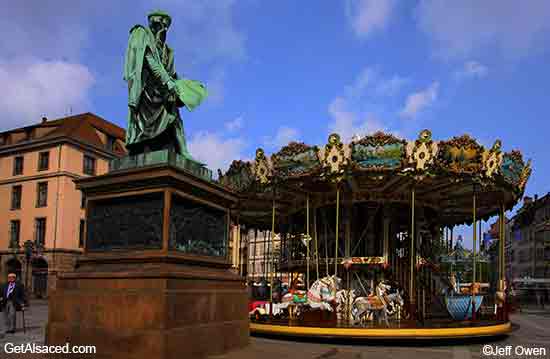 If you're looking for information about Strasbourg France, you've come to the right place!
It's also prominently featured in my guide book for Strasbourg and the off the beaten path areas of northernmost Alsace.

Strasbourg is the largest city in Alsace and it's the capital city too. It's one of the oldest cities in the region, but there are others...
When most people come through Alsace, Strasbourg is at the top of their list of things to do and see. I'll tell you right now that I love Strasbourg. It's wonderful, but it is not at the top of my favorite things to do in Alsace.
There is a lot more to Alsace than Strasbourg...
So if you've never been, I do highly recommend a stop in Strasbourg, especially if you've never seen a cathedral! But the moments that take your breath away (for me) are not in Strasbourg.
The links below will take you directly to your preferred Strasbourg hotel and accommodation category or you can just look around at your own pace.