Like the GetAlsaced website and share it with your friends on Facebook!

The Backroads Tour of Alsace
A Private Tour of the Alsace Wine Road

Hi Suzele

I just wanted to write and say THANK YOU again for being our guide last week.   We had such a wonderful time and saw things we would of never seen if it weren't for you.  I will refer anyone I know, who is coming to the Alsace area, to you for guidance.  Thanks for making our vacation a perfect one.
Penny, KS USA
---
How about a  one day private tour of Alsace and its wine region...but not the touristy parts...
The villages that you've never heard of...
Beautiful villages. Scenery. Wine. And definitely food! Just no other tourists, but you.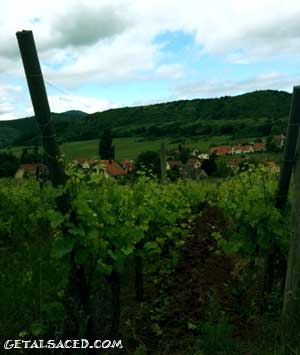 We'll take the narrow roads the locals use and pass through Alsace from a different perspective.
You'll eat in restaurants full of locals, off the beaten path. And with REALLY good food!
How about visiting small family owned and run wineries?
My choices for wine makers often have less than 24 acres of vineyards. Small family businesses. Most have been in the wine industry for hundreds of years.
Of course I'll choose everything according to your interests.
Interested? Here's the Next Step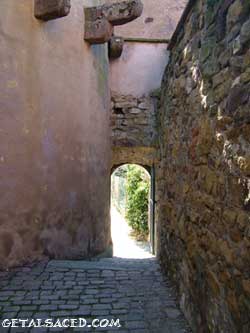 I'll need to know a few things like:
When are you coming?
Where are you thinking of staying or where have you already reserved?
How many people are coming with you?
What do you want to do or what are your interests?
The cost will vary depending on
where we are going and what we are doing

320€ or more for 2 people for a full day*
340€ or more for 3 people for a full day*
350-500€ for 4 or more people for a full day*
Just send me an email and we can get started planning your very own private Alsace tour!
Has this site helped you?
Sharing is the best way to say "thanks!"
Click "like" or "share" to share this specific page with your friends! Thank you so much for your generosity : )