Like the GetAlsaced website and share it with your friends on Facebook!

Ok, I hit the jackpot.
I married a French Alsatian man and was forced (haha) to moved to Alsace. Over the years I've learned so many things about this region.
Actually my love for this part of Europe started much earlier than my move here, but that's another story!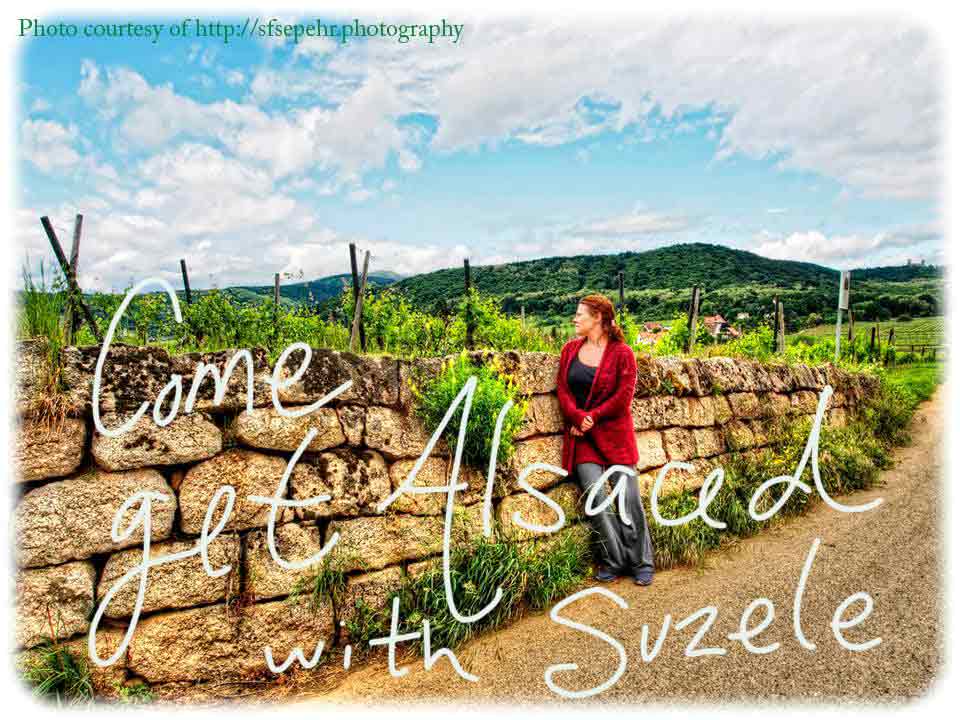 So my friends, family (and now my clients and you, my lovely website visitor ; ) could get to see what most tourists visiting France never will...
The scenic backroads of this beautiful part of France

The unknown wine makers and their delectable wines

The stories of Alsace, its villages, its traditions and its wine
Its secrets...
You'll find tons of information on this website based on my day in and day out experiences traveling all over this wonderful region.
Here are just some of the things I can do for you...
Alsace Wine Tours
Want to see some of the most beautiful scenery here?
Taste unknown, incredible wines
See the backroads of the Alsatian Wine Road
No worries about drinking too much or getting lost
Taste the best that this region has to offer in quaint local restaurants off the beaten track
Sit back and enjoy the view on a tour made just for you
Tours of Alsace's History, Stories and Legends

Don't just walk right past centuries old villages
Listen to its legends, outlandish tales and sometimes a bit exaggerated superstitions

Its traditions and war stories and the people who lived them...
Local Tour Guide's Books

Don't want a tour guide? Get the tour guide's book! Get information from someone who spends ALL their time in the same places you want to know more about...
Get all the reliable information you need in one place, written by someone who's lost count of how many times she's already been there...

Visit the unknown villages
See the interesting parts of town that no one knows about
Walking tours and light hiking
Fun ideas for all the members of your family

Tips and tricks that only a local tour guide could know
Genealogical Research
Congratulations! You have traced your family tree to France...and Alsace in particular.
This region's history over the past centuries was a bit topsy turvy. French, German, French, German and finally French in a short period of time.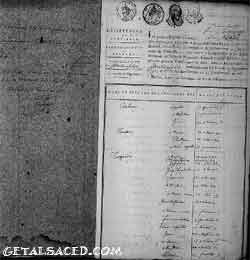 Your family's history will probably be very interesting during these war torn years!
But wars can create challenges...

If you're lucky enough to find the information you're looking for, deciphering it all can be an even bigger challenge.
I may be able to help you with your research into your Alsatian relatives...
I'm here to help you with your trip to this beautiful French wine region...
whether you will be visiting here for a day or a week...


whether you want to get off the beaten path or see the most popular sites here...


whether you're travelling alone or with friends or family...


whether you're bringing small children, tweens, or teens with you on your trip to this beautiful region...


whether you speak French or German or just English...


whether you've been to a foreign country before or just got your first passport...



Hey, I know what it's like. Before I moved here, I had never visited a foreign country other than Canada. So a FOREIGN country on a DIFFERENT continent that speaks more than one DIFFERENT language can be a little intimidating.
BUT it doesn't have to be.
Let me do all the work for you on the Alsace tour made just for you.

For those of you who are more seasoned travelers, I know the off the beaten track as well as the "beaten" one!
So whatever you are looking for, I know about it...


It's time..... to GET ALSACED with Suzele : )

Has this site helped you?
Sharing is the best way to say "thanks!"
Click "like" or "share" to share this specific page with your friends! Thank you so much for your generosity : )